Risk Management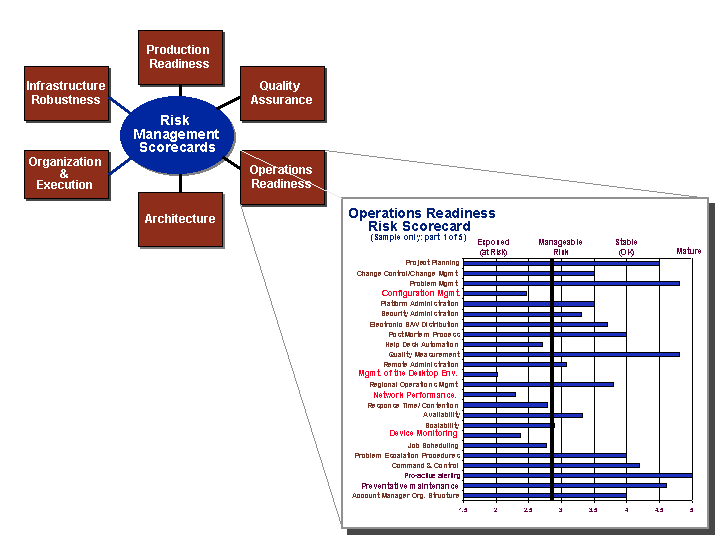 BPM implements a proprietary, proven, pragmatic approach to risk management. The approach exploits best practice templates analogous to, but extended from, those of the capability maturity model. Our templates define objective criteria for each key area to ensure a fully robust system. BPM assesses each criteria through a combination of analysis, interviews and surveys. Then based upon the result, we score each criteria. This identifies practices or system states which cause vulnerabilities (i.e., risk).
BPM has developed 6 domains of risk analysis (identified above), encompassing over 500 performance criteria. These templates have been refined over 5 years in case studies with clients.
This template-based approach has been employed to measure and manage risk at some of the largest telecommunications and financial services firms in the world including Bell Atlantic, MCI, Fannie Mae, the National Securities Clearing Corporation, and numerous others.