Measurement & Metrics
Management through measurement.
This is a cornerstone of our approach and underlies everything we do.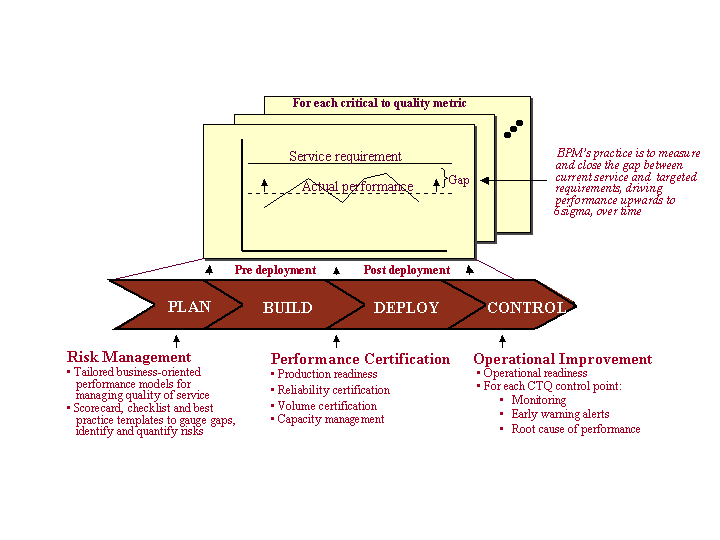 At our core, we define the metrics that are critical to quality (CTQ) in the eyes of the customer. Then, for each, we instrument and measure actual performance. Next, we compare this to target requirements. We then employ root cause (and related performance) analysis to identify the reason(s) for the gap between actual and desired performance. We then work to mitigate the root cause(s) impeding performance in priority order to navigate the change required to achieve target service requirements.